Gucci Mane Biopic In The Works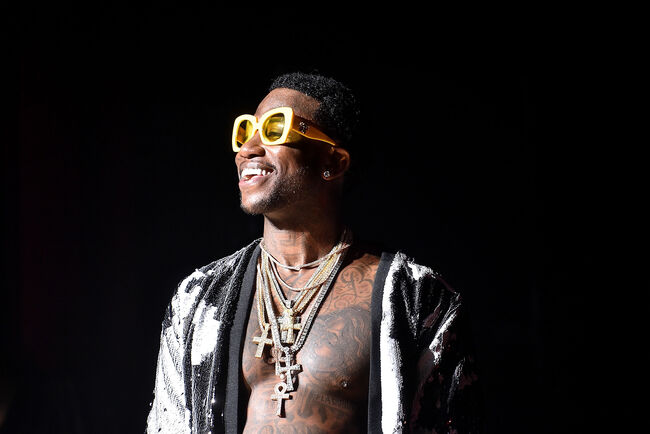 A biopic about Gucci Mane is in the works as Paramount Pictures and Imagine Entertainment acquired the rights to the Atlanta rapper's autobiography.
Via THR:
Paramount Pictures is teaming up with Imagine Entertainment, which produces the music industry show Empire and was behind the Eminem movie 8 Mile, to adapt The Autobiography of Gucci Mane.
The studio has retained the life rights to Mane, whose real name is Radric Delantic Davis, as well as the movie rights to the book, with the adaptation to be made via the Paramount Players arm.
Imagine's Brian Grazer and Erica Huggins will produce the project with Mane and Todd Moskowitz acting as executive producer.
Mane is credited as the pioneer of Southern subgenre, trap music. The prolific Atlanta artist, who made his studio album debut in 2005 with Trap House, has released some 12 studio albums and 72 mixtapes.
The book tracked his struggles with addiction, his feuds with fellow artists and his ultimate road towards redemption. He was born in poverty-stricken Alabama and was the son of a conman. His mother moved the family to Atlanta, where Gucci fell into a lifestyle of selling dope and gang violence.

The Rise & Grind Morning Show
Listen to the RIse'n'Grind Morning Show each weekday from 6a-10a on Power 99!
Read more