Fast and Furious Produces Files Lawsuit Over Spin-off
It looks like Tyrese isn't the only one at Dwayne Johnson for doing a Fast and Furious spin-off. According to The Jasmine Brand, Fast and Furious producer, Neal Moritz, isn't too happy, either. The spin-off will feature Dwayne Johnson and Jason Statham and will be called Hobbs and Shaw, which, Idris Elba will also be a part of. Well Moritz is suing Universal over breach of an oral contract and promissory fraud when they shut him out of the spin-off film. Moritz says, "This case presents a classic example of Hollywood greed." Okay, he could be correct, but it was an oral contract. He definitely should have gotten that on paper. Moritz goes on to say in his complaint, "In an extraordinary show of bad faith, and just a few days before filming was set to begin on Hobbs and Shaw, Universal took the position that Moritz either had to amend his oral producer deal to accept substantially inferior financial terms or be cut out of the Picture altogether. Remarkably, despite Moritz having complete Pay-or-Play protection on all of his last several deals on the FF Franchise and having relied on Universal's oral promises, Universal also took the extraordinary position that it was free to exploit Moritz's ideas for Hobbs and Shaw, and his work product over an approximately year-and-a-half period, without honoring its oral producer agreement." The producer wants back on as lead producer of the film, or he is suing the company for millions of dollars in damages in lost wages. Damn, you can't just take the man's franchise and not include him on this.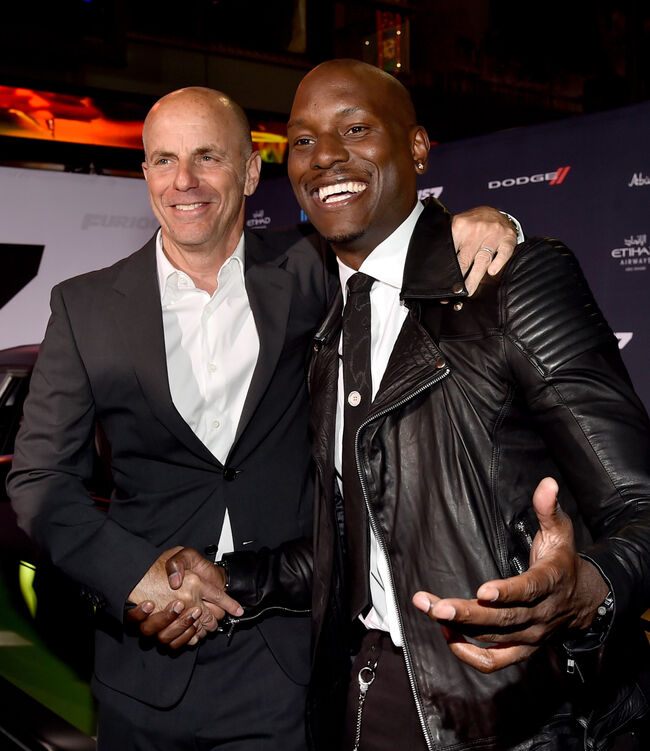 Cappuchino
Want to know more about Cappuchino? Get their official bio, social pages & articles on Power 99!
Read more