Dwight Howard Blasted By His Alleged Ex-Boyfriend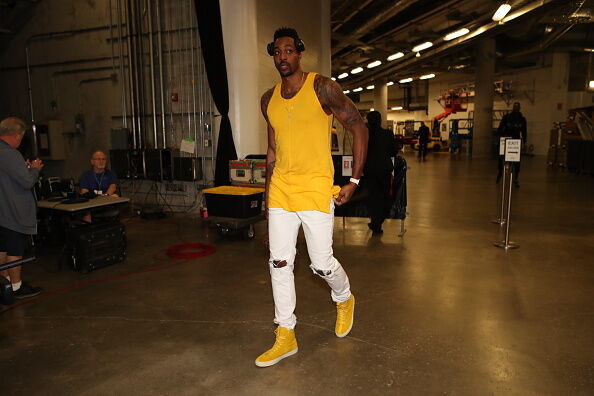 Washington Wizards star Dwight Howard and Masin Elije has been trending on Twitter, after he put the NBA star on full blast over the weekend. Author Masin Elijé accused NBA player Dwight Howard of sexual harassment and threatening his life in a series of tweets explaining their former relationship. The author, who identifies as a gay man, began the Twitter thread explaining he was harassed, manipulated and even catfished by Howard's pastor, when he did not sign a nondisclosure agreement about his relationship with Howard. Howard has not yet issued a statement in response to the claims made by Elije.
According to Elije's Twitter thread," I was afraid to speak but today my life was threatened after I was sexually harassed, threatened and manipulated, by someone I respected, my ex-boyfriend NBA player Dwight Howard, and his camp also "catfished" by his disrespectful ass PASTOR. Before we start, I just need to say this is really about his team and his crooked PASTOR threatening my life over an unsigned NDA and he has been trying to intimidate ME into taking "hush money" for what they did to me.I met Dwight a while back, at Wild N Out to be exact, we made eye contact, and a week later he was in my DM's. I'm use to dealing with celebrities so automatically I told him hit me from his "finsta" (fake page) so our convo wouldn't get leaked, I mean he is a "Legend"Conversation started, escalating to nudes being sent, escalating to me blowing his mind and him calling me every night on instagram video chat. Time went by and s–t started getting serious!He was fine, 6'11, goofy, very charming, NO WIFE and NEVER been married so of course I was interested. I kept it real with him, and he kept it real with me about everything EXCEPT 1 THING….."
Photo: Getty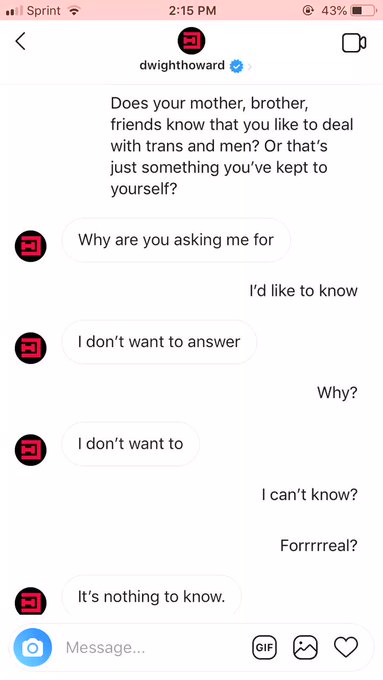 The Tea with Mutha Knows
Mutha Knows dishes the best celeb gossip and crazy stories each morning on the Tea on the Rise n Grind Morning Show
Read more