Hollywood Executive Who Sexually Assaulted Terry Crews Has Been Identified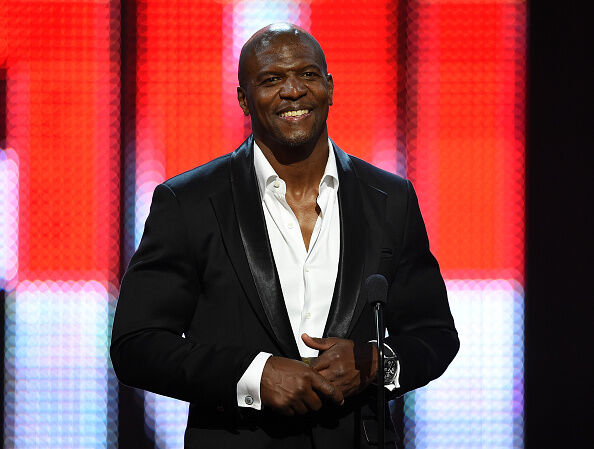 Powerhouse WME agent Adam Venit is on leave from the agency as it investigates an allegation of sexual harassment from actor Terry Crews.
via Variety:
Sources close to the situation said Crews in recent days has been preparing to cite Venit as the unnamed executive. Crews is a client of WME.
Reps for WME and Venit declined to comment, as did a spokeswoman for Crews.
Details about the incident, including the setting of the event, remain sketchy. It's unclear if Venit's alleged intent was overtly sexual or if it was aggressive horseplay that crossed a line. Crews said the groping occurred in full view of his wife.
Crews' disclosure via Twitter came a few days after the New York Times and New Yorker reported explosive revelations of sexual harassment and assault allegations against film mogul Harvey Weinstein dating back decades.
Venit represents an extensive client list that includes Dustin Hoffman and Brett Ratner, both of whom have been accused of sexual harassment over the past week. He also reps such top talent as Golden Globe and Oscar winner Emma Stone, as well as Adam Sandler, Diane Keaton, Shawn Levy, Vince Vaughn, Marc Forster, and Eddie Murphy.
Venit used to oversees the agency's finance and distribution team, WME Global, but after merging with Endeavor Content, that division no longer exist and he is not involved with Endeavor Content.
The agent has negotiated a number of groundbreaking deals for his clients, including Sandler's pact with Netflix, Kevin James' agreement on "Kevin Can Wait," and Gal Gadot's groundbreaking deal on the "Wonder Woman" sequel with Warner Bros. He is working on putting together "Creed 2" for clients Sylvester Stallone and Michael B. Jordan. Venit also struck a deal for M. Night Shyamalan on "Split" and helped build out his writer-director client's TV business with "Wayward Pines."

The Tea with Mutha Knows
Mutha Knows dishes the best celeb gossip and crazy stories each morning on the Tea on the Rise n Grind Morning Show
Read more