Michael B. Jordan Needed Therapy After Playing Killmonger In 'Black Panther
Michael B. Jordan said playing Killmonger in last year's "Black Panther" led him to seek therapy. The actor, was interviewed for Oprah's "SuperSoul Conversations" podcast, which will be released in full March 24. According to him, the process of getting into the villain's character took a toll on him."I spent a lot of time alone," he said. "I figured Erik, his childhood growing up was pretty lonely. He didn't have a lot of people he could talk to about this place called Wakanda that didn't exist." Jordan explained how the role of Killmonger required him to bring out the "pain and rage and all those emotions" that Killmonger represents "from being black and brown here in America." Taking on the role ultimately bled into his personal life. "When it was all over, I think just being in that kind of mind state … it caught up with me," he said. Adding, "It was a little tough for me at first... Readjusting to people caring about me, getting that love that I shut out... shut out love, I didn't want love. I wanted to be in this lonely place as long as I could."
Photo: Getty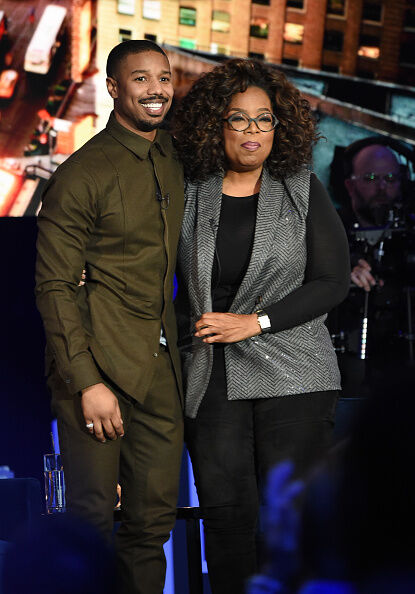 The Rise & Grind Morning Show
Listen to the RIse'n'Grind Morning Show each weekday from 6a-10a on Power 99!
Read more