Childish Gambino Accused of Plagiarizing "This Is America"
Allegations of plagiarism against Childish Gambino surfaced on Reddit this past weekend. Social media users noticed that Childish Gambino's hit single , "This Is America," is remarkably similar to Jase Harley's 2016 song "American Pharaoh." Glover's creative partner and "This Is America" music video producer Fam Rothstein denied the plagiarism claim on Twitter, Rothstein tweeted: "The internet is a place of no consequences. I hate that Toronto Akademiks/every white blogger can say something as gospel and y'all take it. This song is 3 yrs old, and we have Pro Tools files to prove it." (The tweet has since been deleted.) Harley also responded on Instagram, "I feel extremely humbled to be recognized and labeled as one or the original inspirations for one of the most important pieces of music and visual art of our time," he wrote. "I appreciate all the love and support! But PLEASE DON'T let this controversy dilute the message me and @childishgambino are trying to convey." Listen to both songs below.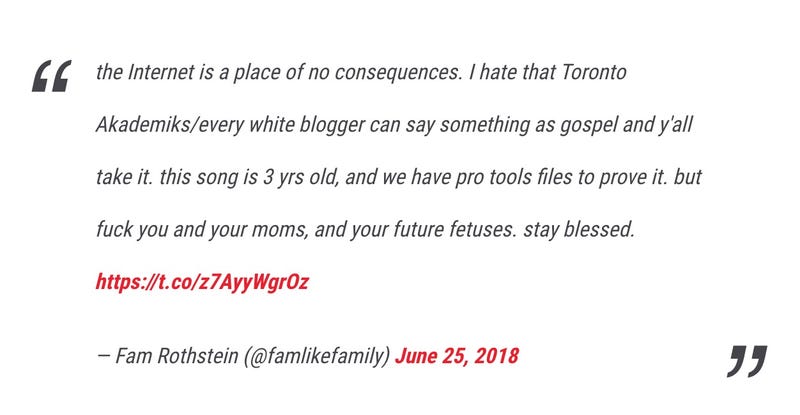 The Rise & Grind Morning Show
Listen to the RIse'n'Grind Morning Show each weekday from 6a-10a on Power 99!
Read more