Nicki Minaj Will Reportedly Testify At Brother's Child Rape Trial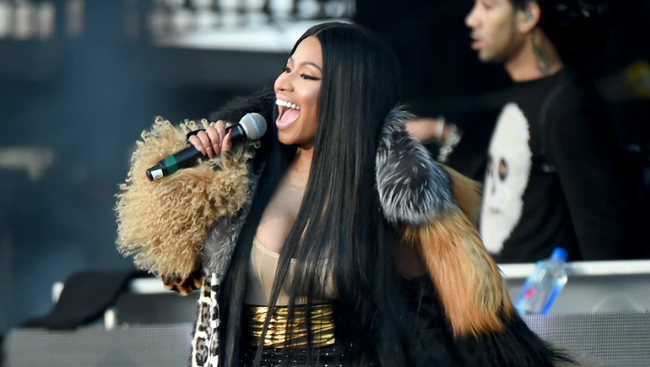 Nicki Minaj will be the star witness at her brother's child rape trial.
via Page Six:
Minaj will be, in fact, the crux of the defense; in opening statements in Nassau County, the brother's lawyer said Thursday that the whole case was an attempt to extort $25 million from the hugely successful "Anaconda" rapper.
The little girl's mother, Jacqueline Robinson, "related to Nicki that, 'I can make the charges go away for $25 million,'" said David Schwartz, lawyer for Minaj's brother, Jelani Maraj.
Robinson and the brother had just married when Robinson's then-11-year-old daughter told officials in graphic detail that her new stepfather was raping her as often as four times a week, prosecutors say.
In her own opening statement, Assistant District Attorney Emma Slain told jurors that the girl's brother, who was then 8, first revealed the abuse to child services.
The boy said he'd been beaten by his stepdad after walking in on him having sex with his big sister in a spare bedroom, the prosecutor alleged Thursday.
Child services called the cops; a search warrant at the house recovered a pair of the girl's pajama pants, soiled with the stepdad's DNA, the prosecutor said.
"He had sex with that 11-year-old girl sometimes four times a week," the prosecutor told jurors.

The Rise & Grind Morning Show
Listen to the RIse'n'Grind Morning Show each weekday from 6a-10a on Power 99!
Read more