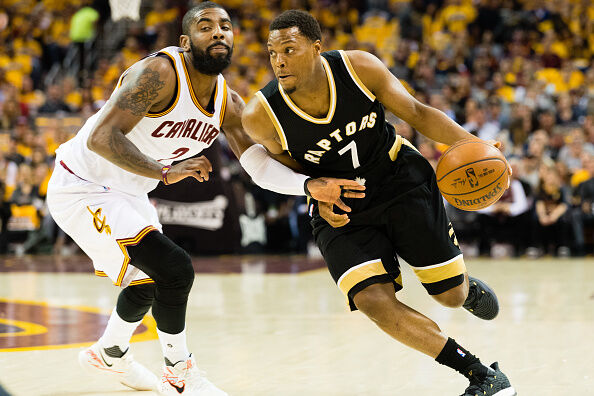 KYLE LOWRY
Kyle Lowry is a well-rounded NBA point guard who was selected 24th overall in the 2006 NBA Draft by Memphis Grizzlies after two stellar seasons at Villanova. 
Lowry played for the Rockets from 2009 to 2012 before a trade sent him to the Toronto Raptors, where he quickly began to invigorate a slumping franchise. He was named to his first NBA All-Star game in 2015 and has won George Gross Sportsman of the Year award. 
Kyle was also named to the All-NBA Third Team in 2016 and NBA All-Star in 2015, 2016, and 2017.
Lowry made a $1 million dollar donation to his alma mater, Villanova. The funds were used for upgrades to the Pavilion where Lowry spends his off-season working out. "If I wasn't there every day, if I wasn't around the players and using the facilities as much as I do, it would be a little different," Lowry said. "But this place I call home. I'm literally here all summer, so it was easy. It's not about the money, it's about family. I'm able to give back to this great university that helped me get to where I am: 31 years old, three-time All-Star, wife and kids, married. I know it's crazy, right?"