Nicki Minaj Apologizes to Fans About Abrupt Retirement Announcement
Nicki Minaj is giving us something to talk about again. In fact, she is definitely trending today. The rapper announced via Twitter, that she is retiring from music. Wait, what? She dropped that Queen album and now she is hanging it up. Even with her recent Megatron single, we thought she was giving us another project. Or the fact that she jumped on a single with Megan Thee Stallion, we just knew Nicki would be sticking around for a while. Well, Nicki is trying to start a family. I feel like her boo, Kenneth Petty, is to blame for this retirement. Of course it is rumored the two are already married, although they haven't really confirmed it. But Nicki posted, I've decided to retire & have my family. I know you guys are happy now. To my fans, keep reppin me, do it til da death of me, in the box- cuz ain't nobody checkin me. Love you for LIFE." But of course the Barbs were not happy to hear that. The announcement came out of the blue. She didn't say she would sit out of the game for a minute, but that she was retiring. After a fan questioned it, Nicki realized she did the Barbs and her fans dirty with such an abrupt announcement and apologized, saying, "I'm still right here. Still madly in love with you guys & you know that. In hindsight, this should've been a Queen Radio discussion & it will be. I promise u guys will be happy. No guests, just us talking about everything. The tweet was abrupt & insensitive, I apologize babe." So is she faking us out and gearing up for a dope ass project, or is she done, done?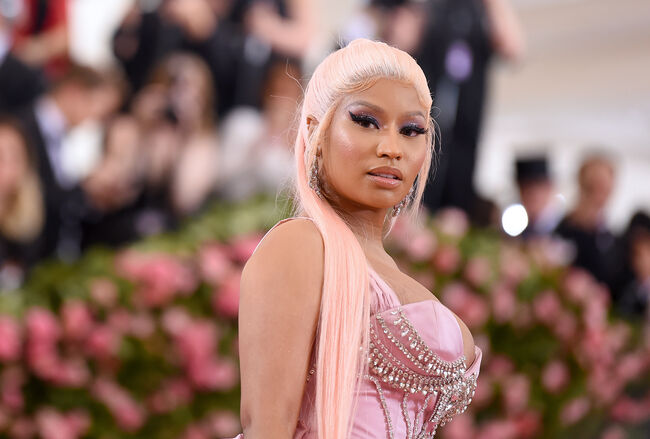 Cappuchino
Want to know more about Cappuchino? Get their official bio, social pages & articles on Power 99!
Read more