Reginae Carter Attends Cucumber Party To Spy on YFN Lucci
If you've been hearing about the what seems to be on-and-off-again relationship between Reginae Carter, Lil Wayne's daughter, and YFN Lucci, then you know it's been a bit weird. A while back, Reginae's mom, Toya basically said she didn't care for their relationship, especially with YFN being older with a few kids and babies' mothers. Even on social media, the two would kind of go back and forth. Basically, the relationship has it's issues. But Reginae still tries to check on him. According to The Jasmine Brand, Reginae attended Lil Boosie and Trouble's pool party, that apparently had a cucumber theme. You know what that means, things got wild. Well, Reginae tweeted, then most likely deleted that the reason she attended the party was to keep an eye and spy on Lucci, since he's been posting up videos on his IG page with women and cucumbers. She actually apologized to her fans for her insecurities. She tweeted, "Okay guys . I wanna say this .. I went to the party to spy on ray(lucci). Females , don't act like you never did it . But when I heard about the cucumber activities , I lfet. Tbh , I've made myself look like a fool for this man and I apologize for allowing you guys to see it." Reginae continued, "I'm young and still learning . Unfortunately, every move I make is publicized. I can't control it . Imma try to be more private for now on . It's hrd because I've always been so open and honest . But I gotta learn how to deal with my problems alone and in private." Maybe she should have listened to her mom that one time.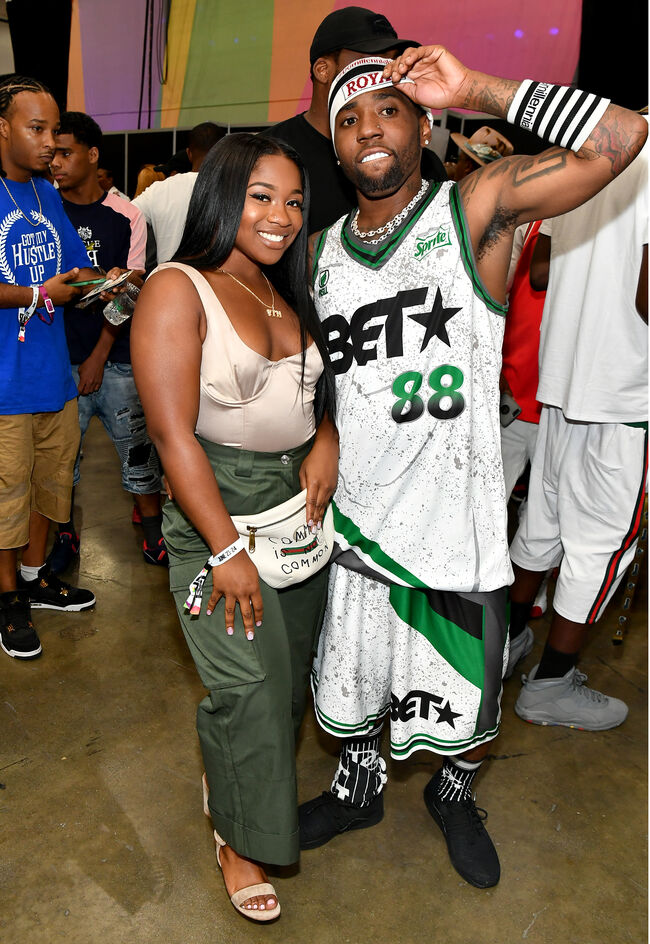 Cappuchino
Want to know more about Cappuchino? Get their official bio, social pages & articles on Power 99!
Read more