Alabama Is all Up in a Woman's Uterus with Abortion Ban
At what point did people think it was okay to tell a woman what to do wither body and her uterus. There have always been fights in states about abortion laws. But in this day and age, Alabama Gov. Kay Ivy thought it was a grand idea to agree with about 25 men to vote to ban abortion in that state. What? According to CNN, Alabama's new law just became the strictest law in the country. So now, there is no way of getting around the reason why a woman may want to get an abortion, unless it's a threat to her life and may cause a woman's death or a child's. So yes, if a woman has been raped or victim of incest, guess what? She could face being in jail for 10-99 years or life in prison. So my thinking is, a 12-year-old girl can be raped, get pregnant and if she lives in the state of Alabama, she is forced to have that child. It's so damn disturbing. Since the governor signed off on the law on Wednesday, the earliest the law could take effect could be November. The American Civil Liberties Union and Planned Parenthood Southeast have already announced plans to file lawsuits against the Alabama law, saying it's unconstitutional and I agree. Oh and did I mention the 25 men who signed off on the law were all Republican, white men? I am still in shock that a female governor would even sign off. Leave a woman's uterus alone. It's not the politician's or state's place to tell a woman what to do with her body. And of course it doesn't sit well with other politicians or even American voters in general. So just forget all about the Roe vs. Wade case?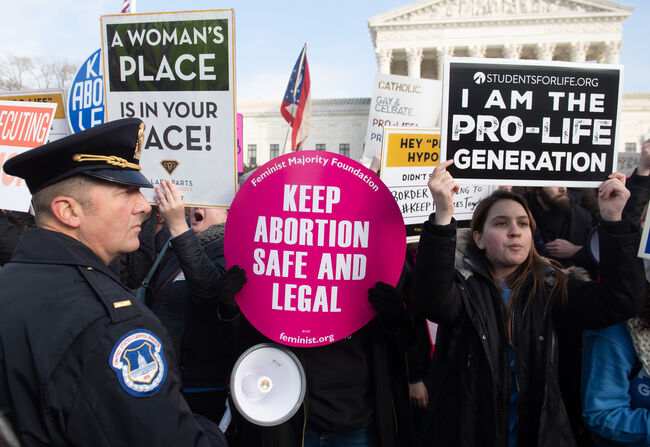 Cappuchino
Want to know more about Cappuchino? Get their official bio, social pages & articles on Power 99!
Read more