Trey Songz Boo'd Up With Lori Harvey, "Sidechick" Lied About Pregnancy
Trey Songz may have come into the new year with a new girl. It was rumored for a few weeks that he and Steve Harvey's stepdaughter, Lori Harvey, have been hanging out. And for New Year's Eve, the two looked like it was more than hanging out. TMZ reports Trey had a show in San Francisco for NYE and Lori was right there wrapped around him. On top of that, you may have seen Trey's Instagram with a few posts as well, like a woman's foot on his face. Well his new relationship may have made one woman mad. A porn star, Brittney Jones said she had something special with Trey and got furious when he saw a post of another woman with him. When I tell you she got mad, she decided to post a picture of an ultrasound, saying Trey knocked Brittney up. The woman seems to be crazy, because according to Ice Cream Convos, Brittney posted an ultrasound and prenatal pills. She said she and Trey had something she thought was special and did things to each other. But later, she confessed she lied about the ultrasound and apparently bought the ultrasound from a website.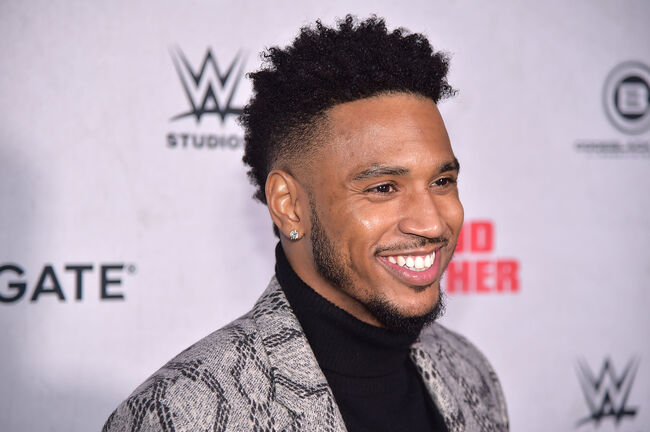 Cappuchino
Want to know more about Cappuchino? Get their official bio, social pages & articles on Power 99!
Read more