Tekashi Could Be Facing a Lawsuit from Booking Company
Tekashi 6ix9ine can't catch a break. The rapper is currently in jail facing racketeering charges that could get him locked up for life. But now there is a company that is suing him. TMZ reports his old booking agent, MTA Booking, is threatening to sue Tekashi. Apparently when Tekashi was on The Breakfast Club, he made some statements on the show as well as social media about the booking agency stealing cash from him. Now the booking agents are getting death threats. They simply sent a cease and desist letter asking for a public apology or they will sue for defamation. But even with Tekashi's legal issues, MTA says a large portion of the money for his attorney, came from the booking company. And with the booking agents already having booked some upcoming shows and sent him $860k for deposits for the shows, MTA wants that money back, since he may not be able to perform due to Tekashi's circumstances. Talking about troubles, Tekashi is also in general population while waiting for bail hearing.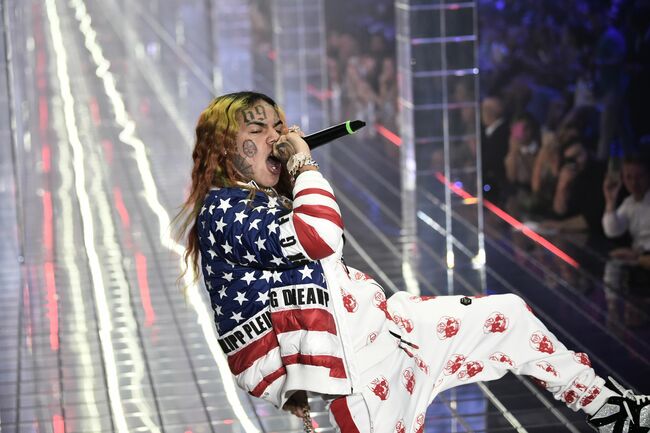 Cappuchino
Want to know more about Cappuchino? Get their official bio, social pages & articles on Power 99!
Read more