Jennifer Lopez Says She Was Told 'To Lose A Few Pounds' At Start Of Career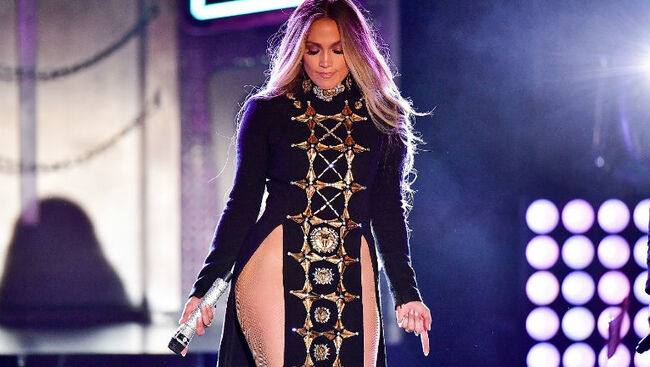 It may be popular for women in entertainment to rock curves, but it wasn't the case when Jennifer Lopez burst on the scene in the late '90s and the multi-talent has opened up about the critiques that she received over her body.
In a Q&A with InStyle.com, Lopez, who is set on debuting her Cardi B and DJ Khaled-featured collab, "Dinero," on Thursday, admitted that she's always been proud of her body even amongst the industry chatter. "I got a lot of flack for it from people in the industry," she says. "They'd say, 'You should lose a few pounds,' or 'You should do this or do that.' It finally got to the point that I was like, 'This is who I am. I'm shaped like this.' Everybody I grew up with looked like that, and they were all beautiful to me. I didn't see anything wrong with it. I still don't!"
Thankfully, the star stood by her own opinion of her body and her persistence has impacted several folks, including fellow celebrities. "So many people have come up to me over the years -- famous people, people I meet on the street, fans, everybody -- and they say that very thing: 'Thank you so much. I have the same type of body. I used to think I was fat, but now I feel beautiful,'" the 48-year-star admitted. "My generation was very much focused on size 0 models. It was just so unattainable for most normal people, including me. My mom and my grandmother were the ones who drilled into me, 'This is how we are, and this is what's beautiful.'"
"My dad loved my mom's body -- all the men in our family loved the women's bodies," she adds. "Being curvy or not being six-feet tall was never a bad thing; it was actually something that was celebrated. And so, later on, when I brought that in front of the world, I wasn't really trying to send a message. I was just being myself."