Cat attacks lady for kicking snow in it's face...LOL!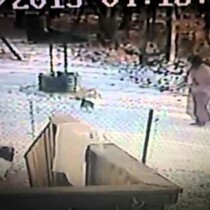 Posted December 23rd, 2013 @ 2:49pm
Yoh one of our listeners posted this on the FB page....I thought it was funny because she was really messing with this cat and the cat went ballistic on her....wow. I never seen a cat go at someone like that! Don't mess with Street Cats...they bout dat life! LOL!